How do I use Internet Explorer mode in Microsoft Edge to connect to my CCTV equipment on Windows 10 & 11?
There are some IP camera and NVR models that do not work well when you try to connect to them in modern web browsers (Internet Explorer Microsoft Edge, Google Chrome, Mozilla Firefox, etc.), as they use firmware designed for use on the Internet Explorer engine.
Now that IE11 is being retired from Windows completely, the only way to access these devices will be to use a modern browser that can open webpages as if they were IE. If you're using a Windows 10 or 11 PC, then the easiest option here is to use Microsoft Edge.
The following steps will show you how to enable IE mode in Edge and use this to load any necessary web pages:
Read Next :
---
Step 1:​
Open Microsoft Edge, and make sure that it is up to date (version 89 or later is required to use this feature).​
​
To check this, click on the 
Settings and more (Alt+F)
[…] 
button, which is the three dots in the top-right hand corner of the browser, and then go to:​
​
Settings → About Microsoft Edge.​
​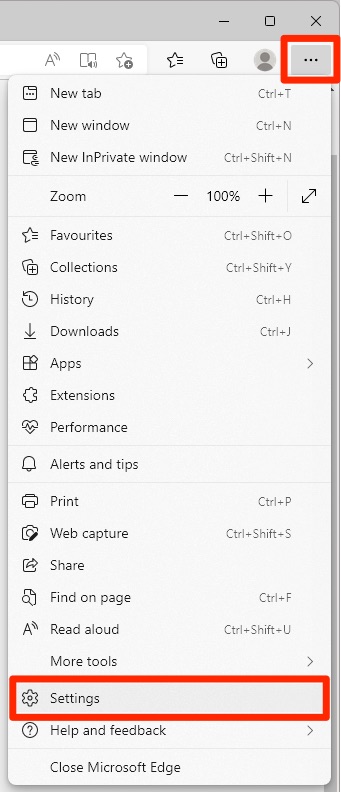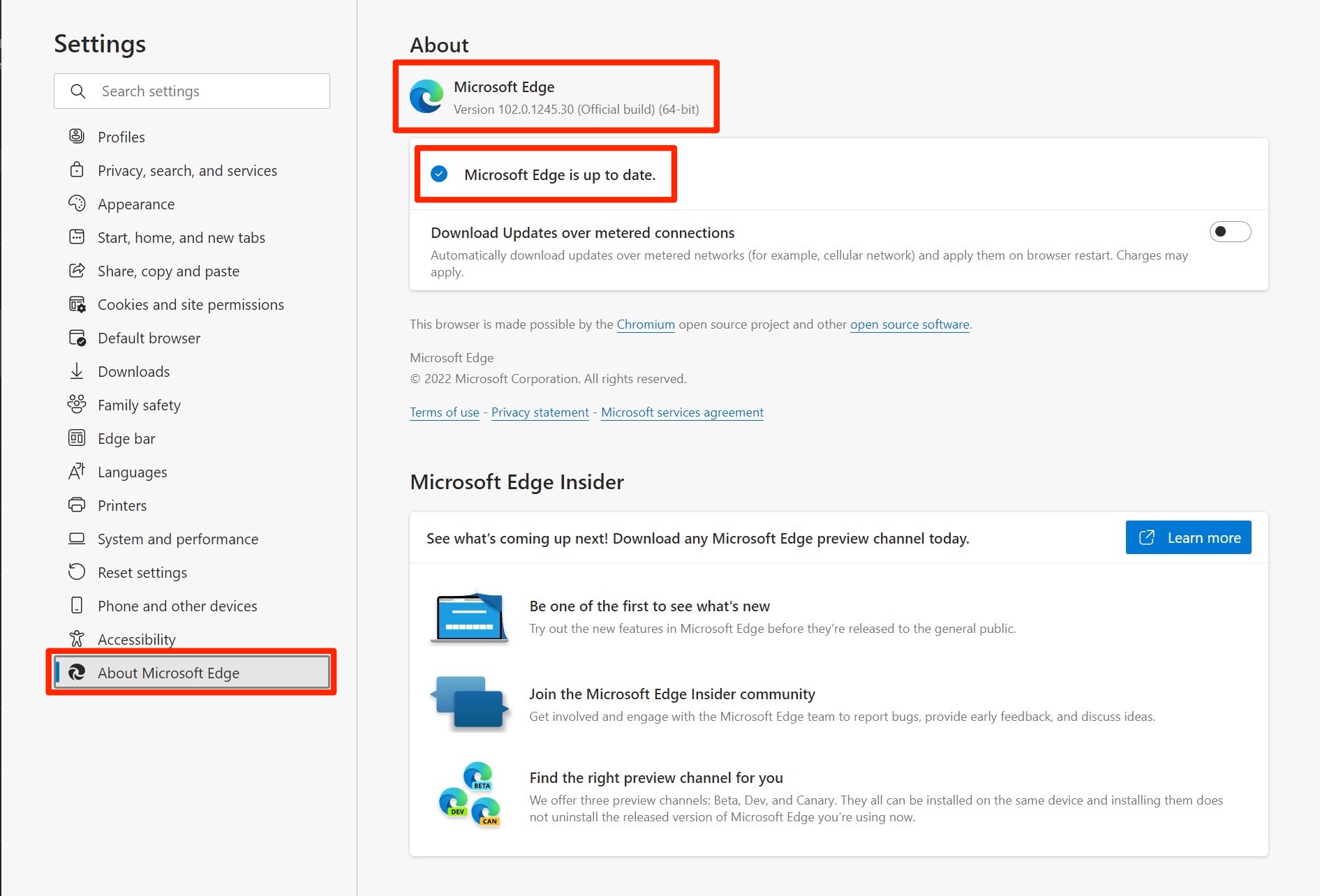 Step 2:​
Now, open the default browser settings by navigating to:​
​
Settings and more (Alt+F) […] → Settings → Default browser​
​
Under the Internet Explorer compatibility header, set the Allow sites to be reloaded in Internet Explorer mode dropdown to Allow.​
​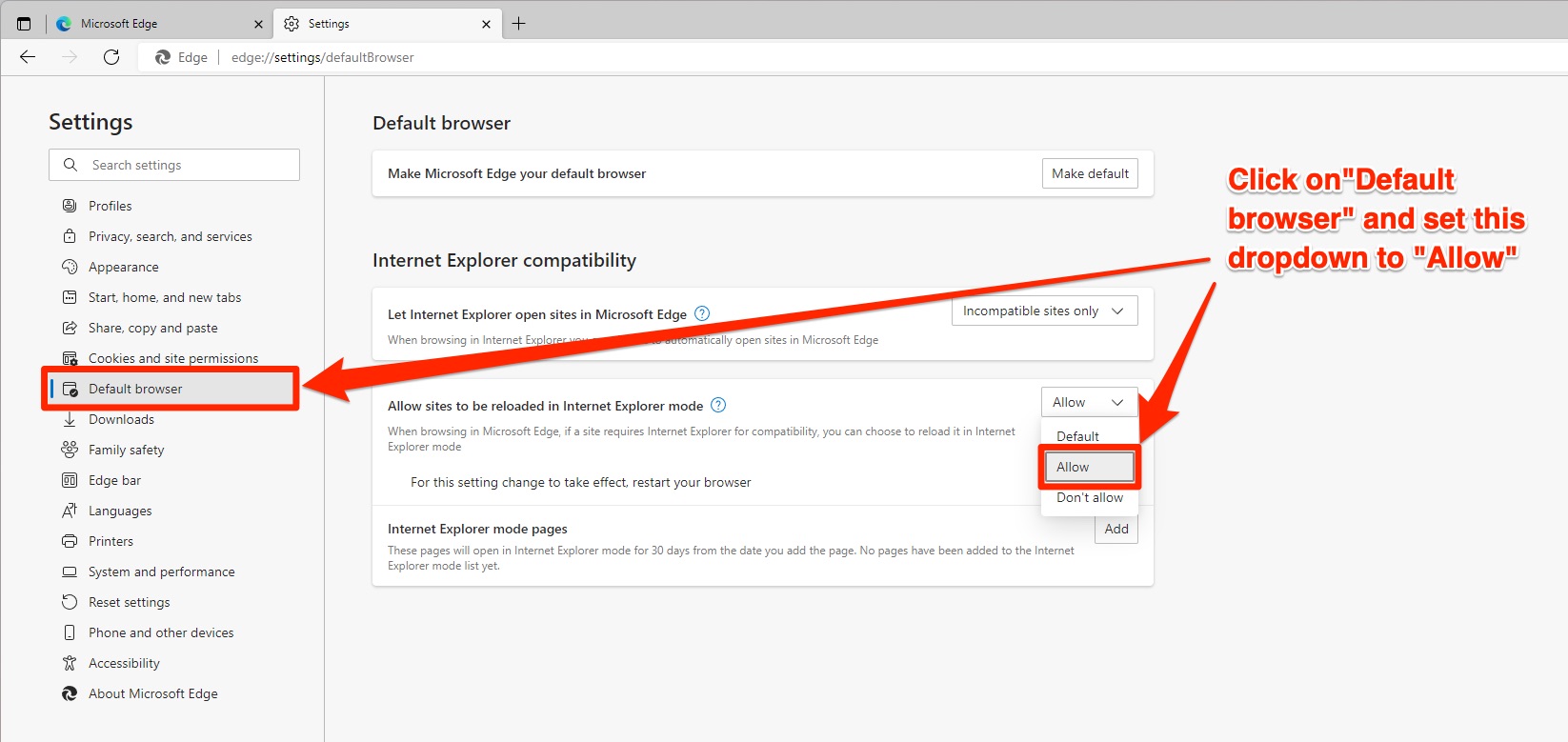 Step 3:​
Click on the blue 
Restart
 button for the
setting
change to take effect.​
​

Step 4:​
Once Edge has restarted, browse to the URL / IP address that you need as normal.​
​
Then, right-click on the tab for that page, and click Reload tab in Internet Explorer mode.​
​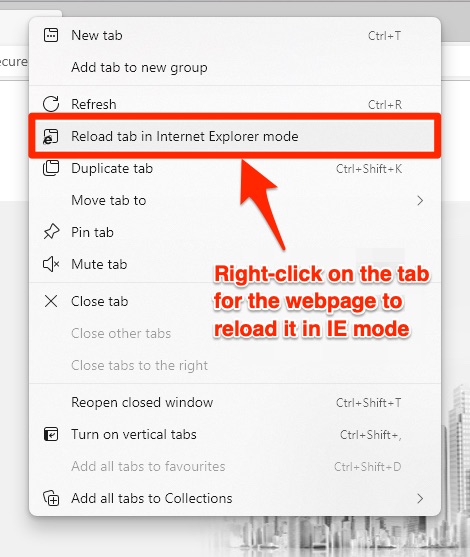 Step 5:​
On this popup, just click Done.​
​
NB – Turning on Open this page in Internet Explorer mode next time will save you needing to repeat step 4 the next time you browse to this page.​
​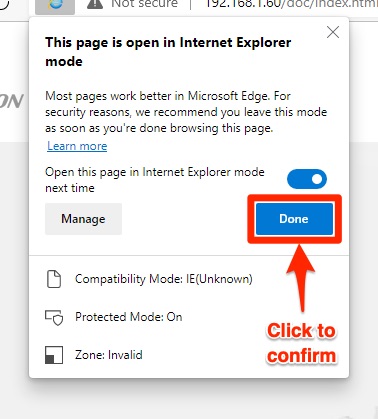 ​
You will see the Internet Explorer icon on the left side of the address bar to show that you are now viewing the page in IE mode.​
​

​
---
Did you know that…​
You can quickly add the URLs / IP addresses of other cameras that require IE to a list that opens in IE mode automatically.​
​
To do so, just go back to:​
​
Settings and more (Alt + F) → Settings → Default Browser ​
​
And click the Add button beside Internet Explorer mode pages.​
​
This will bring up a popup in which you can enter each URL – click Add again to add it to the list.​
​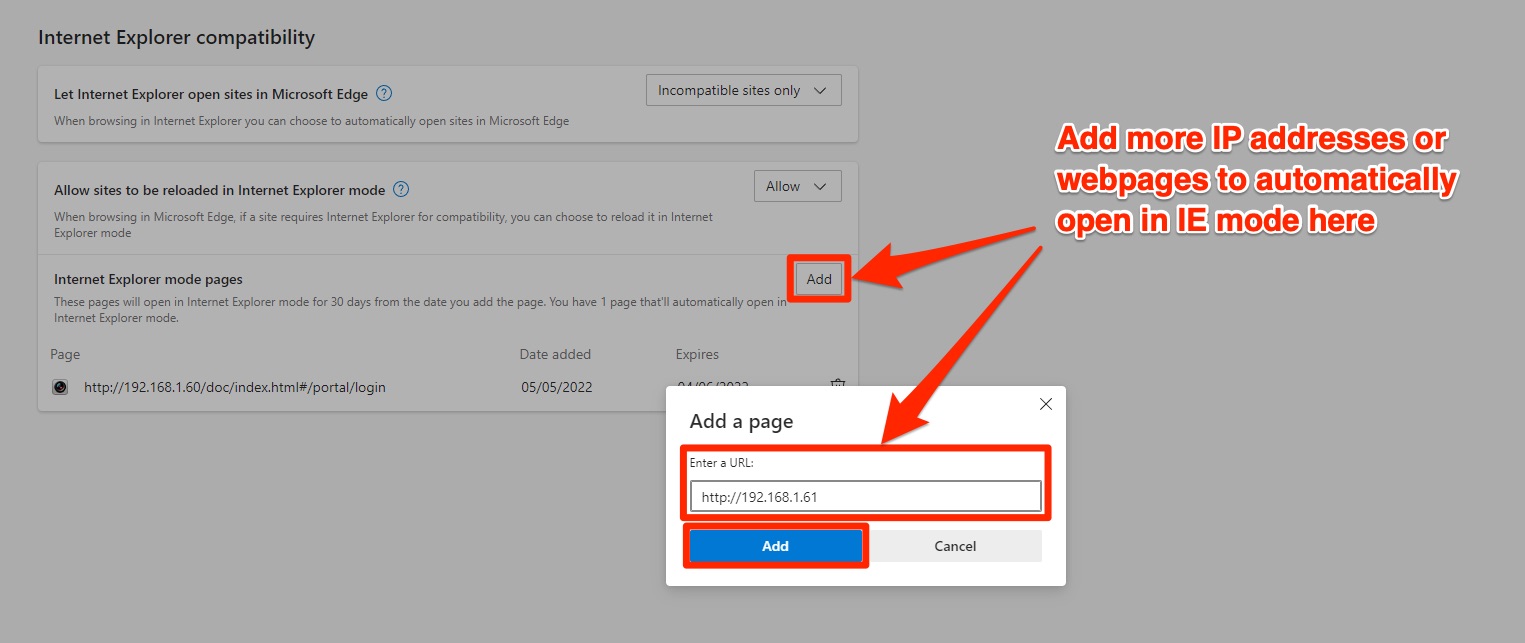 Internet Explorer 11 (IE11) Being Retired on June 15th 2022 – How Will I Access My Hikvision System?