How to Set Up 2M Station, 2M Station is the PC software to view your cameras on your computer on and offsite. This program only works with models: 2MT-4004, 2MT-4008, 2MT-4088, 2MT-4016, 2MN-8004-P4, 2MN-8008-P8, 2MN-8116-P16, 2MN-8232-P16, and our IP cameras
When first running the program, it will prompt you for a username and password which will be admin/123456 by default. It is recommended that you change the password after installation.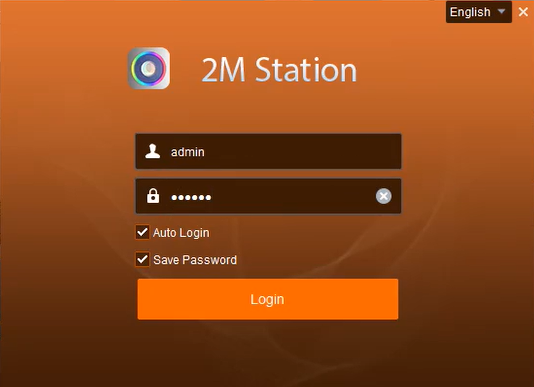 Once you are logged in it will show the menu. Click on Device Management to add any devices. On the left side make sure that Encoding Device is selected. It will show at the bottom of the screen any devices that are online as long as the computer is on the same network as the devices.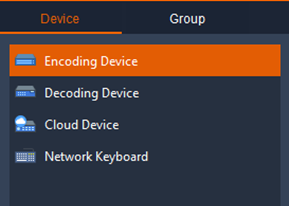 Read More :
There are two methods to add an online device. The first method is fairly simple. All you need to do is check the box for the NVR that shows under Online Device and then click Add. The second method to adding an online device is to manually add it. First click on Add next to Managed Device, and it will open another window where you can input the details of your device. It will ask for:
Device Name → can be any name for your device
IP/Domain → local or public IP address of NVR
Port → port number of NVR
Username → username of NVR
Password → password of NVR
After putting in all of the correct information of your device, click on Add and then the device should come online.
Another method to add a device is by using the P2P method which allows for a user to view their cameras offsite from any location. The device will be added as a Cloud Device instead of an Encoding Device.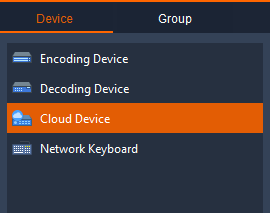 It will show Login and Register buttons that will link to your Star4Live account which will show the devices you have previously added. After logging in, it will take a minute or two for the devices to show online. At first, it will say Offline (Connecting…), but eventually the status will show Online.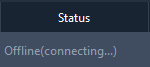 After successfully adding all of your devices, go back to the menu and click on Live View to view your cameras. A list of online devices will show on the left side of the window. Click and drag the device into the window view in order to load all of the video. If not all of the cameras are wanted in view, you can click on the plus sign next to your device and it will show a list of cameras connected to the NVR. You can click and drag specific cameras onto the live view screen.